So since I am on a blog roll I decided to post my nails for the week. I had some time on my hands today and went for it design and all. It's nothing too special but just felt like sharing. I hope you all enjoy.
Products that were used: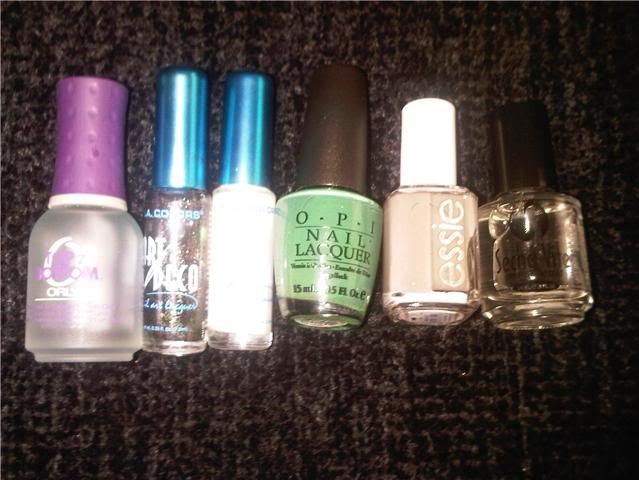 Orly Top to Bottom as base

LA Colors Black

LA Colors White

O.P.I- Jade is the new black

Essie- Chinchilly

Seche Vite - Fast drying top coat
Left hand: I decided on two little flowers with green rhinestones in the middle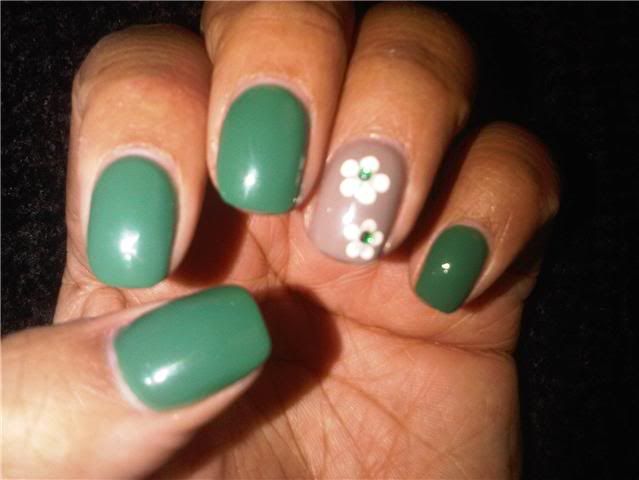 Right Hand: I went with a simple flower with black stems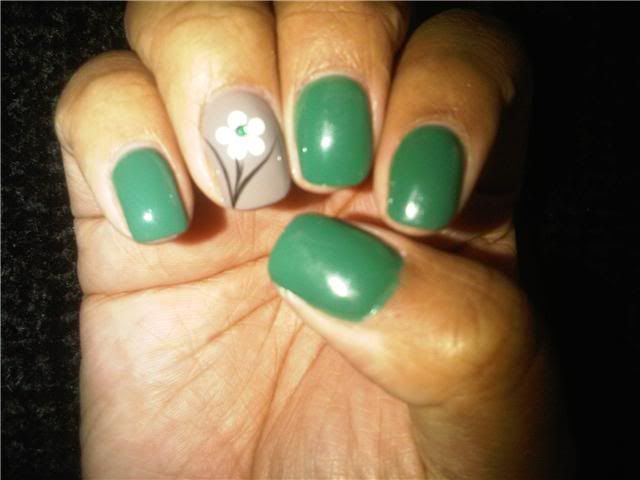 I thought this was fairly simple compared to other stuff that I have seen out there. Not too much and not too little. I hope you all enjoyed.